Henry Every (also known as Henry Avery, sometimes erroneously referred to as Jack Avery or John Avery)
This Notorious Pirate Plundered a King's Treasure and Vanished into Thin Air with Millions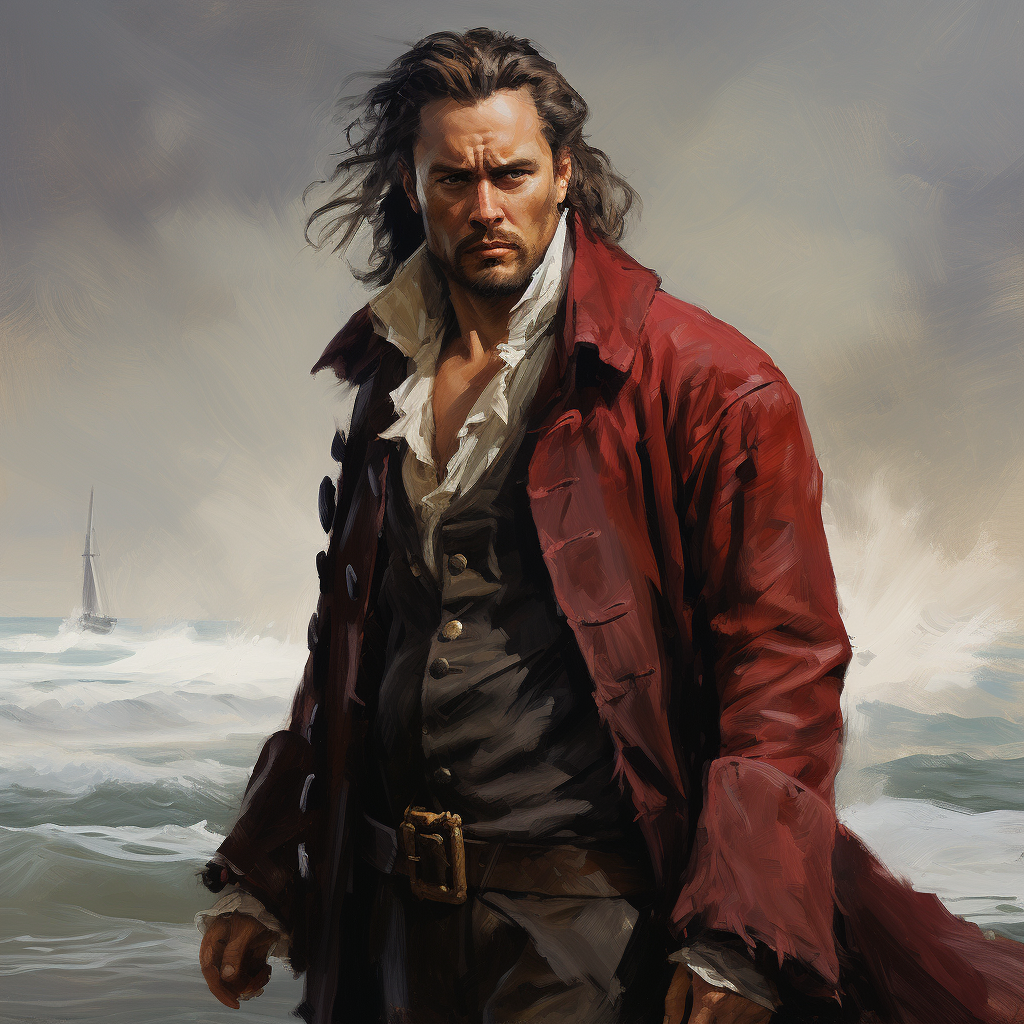 Alias: Henry Every (also known as Henry Avery, sometimes erroneously referred to as Jack Avery or John Avery)
Gender: Male
Race: Human
Occupation: Pirate Captain
Religion: Not specified in available historical records.
Allies: His crew members aboard the pirate ship Fancy, as well as other pirate captains during his piracy career.
Enemies: Various naval and governmental authorities, including the East India Company, the British Crown, and potentially other pirates who may have competed for plunder.
Abode/Base of operations: Henry Every operated in the Atlantic Ocean, along the Pirate Round, and the Indian Ocean during his pirate career. His base of operations would have been his pirate ship, the Fancy.
Nationality: English
Languages: English, Pirate cant.
Alignment: Chaotic Neutral (He was a pirate who operated outside the law, seeking personal gain and freedom.)
Affiliation(s): He was associated with various pirate crews and pirate captains during his time as a pirate, but he did not have any formal affiliations with legitimate organizations.
Significant others: He was married to Dorothy Arther, but there is no evidence that he had any children or other significant romantic partners mentioned in historical records.
Henry Avery, a notorious figure in maritime history, emerges as a complex character shrouded in mystery. A man driven by unquenchable thirst for freedom and fortune, his life unfolds as a daring saga on the high seas.
Avery, a charismatic Englishman, fears the life of drudgery and conformity that seems to await him on land. The prospect of a monotonous existence, bound by the strictures of society, fills him with an almost primal dread. It is this fear, this burning desire for something greater, that propels him into a life of piracy.
As a pirate captain, Avery embodies the spirit of rebellion and audacity. With the salt of the ocean in his hair and the wind in his sails, he revels in the intoxicating allure of a life unbound by rules. To him, the vastness of the open sea represents a canvas upon which he can paint his own destiny.
Avery's deeds are a reflection of his relentless pursuit of personal wealth and freedom. He seeks to amass riches beyond imagination, casting aside the constraints of a mundane existence. Yet, his actions also reveal a cunning and strategic mind, for he understands that survival in the treacherous world of piracy demands more than mere recklessness.
What Henry Avery wants to achieve is a legacy, a name that echoes through the annals of history. He desires to be remembered not just as a common criminal but as a symbol of defiance against the oppressive forces of his time. He yearns to challenge the established order, to thumb his nose at the elites who would see him chained by convention.
In the heart of this pirate captain lies a paradox—a man who thrives in chaos yet dreams of leaving an indelible mark on the world. Henry Avery's journey on the high seas, filled with plunder, danger, and audacious escapades, stands as a testament to the indomitable human spirit, forever etched in the pages of maritime legend.
Henry Avery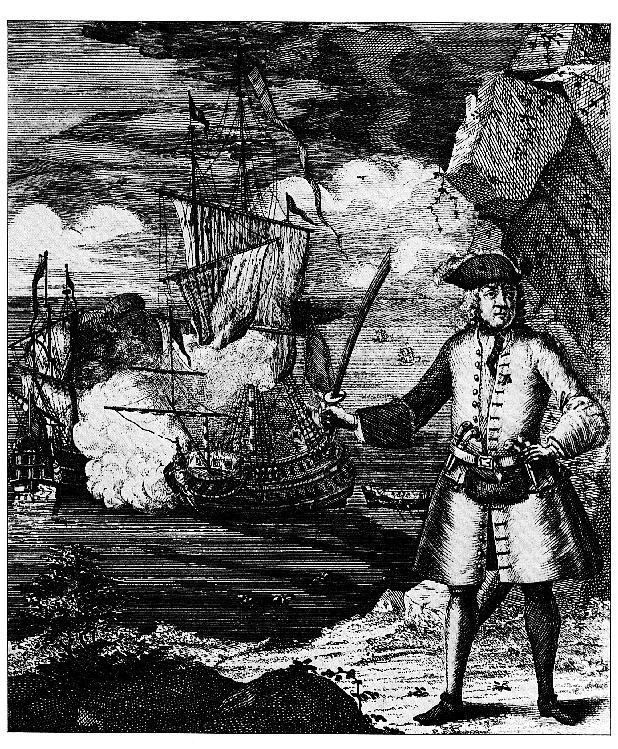 Medium humanoid (human), Chaotic Neutral
Armor Class 15 (leather armor) Hit Points 136 (16d8 + 64) Speed 30 ft.
STR 16 (+3) DEX 18 (+4) CON 18 (+4) INT 12 (+1) WIS 14 (+2) CHA 16 (+3)
Skills Perception +4, Athletics +5, Deception +6 Senses passive Perception 14 Languages Common, Pirate's Cant
Challenge 9 (5,000 XP)
Actions Multiattack. Henry Avery makes two cutlass attacks or two Flintlock Pistol attacks.
Cutlass. Melee Weapon Attack: +7 to hit, reach 5 ft., one target. Hit: 9 (1d8 + 5) slashing damage.
Flintlock Pistol. Ranged Weapon Attack: +7 to hit, range 30/90 ft., one target. Hit: 10 (1d10 + 4) piercing damage. On a hit, the target must succeed on a DC 15 Constitution saving throw or be poisoned for 1 minute. The poisoned creature can repeat the saving throw at the end of each of its turns, ending the effect on a success.
Reactions Evasive Maneuver. When Henry Avery is targeted by an attack that requires a Dexterity saving throw to take half damage, he can use his reaction to take no damage on a successful save, instead of half damage.
Uncanny Dodge. When an attacker he can see hits him with an attack, he can use his reaction to halve the attack's damage against him.
Legendary Actions Henry Avery can take 3 legendary actions, choosing from the options below. Only one legendary action option can be used at a time, and only at the end of another creature's turn. Henry Avery regains spent legendary actions at the start of his turn.
Cutlass Attack. Henry Avery makes one cutlass attack.
Flintlock Pistol Shot (Costs 2 Actions). Henry Avery makes one Flintlock Pistol attack.
Evasive Maneuver (Costs 3 Actions). Henry Avery uses his Evasive Maneuver reaction.
Lair Actions Henry Avery's lair, a hidden pirate cove on a treacherous island, is a place of danger and intrigue. On initiative count 20 (losing initiative ties), Henry Avery takes a lair action to cause one of the following effects:
Concealing Mist. A thick mist covers the area, granting him and his crew advantage on Dexterity (Stealth) checks.
Cursed Treasure. Henry Avery's legendary curse haunts the area. All creatures must make a DC 15 Wisdom saving throw or become frightened for 1 minute.
Pirate Reinforcements. Henry Avery signals his crew to come to his aid. 1d4 pirate crew members appear on their next turn and can take immediate actions.
Equipment
Cutlass of the Pirate King. This finely crafted cutlass has a hilt adorned with precious gemstones. It functions as a +2 magical weapon. Additionally, once per day, Henry Avery can summon his cutlass to his hand as a bonus action.
Flintlock Pistol of the Ivory Queen. A beautifully engraved flintlock pistol with ivory accents. It functions as a +2 magical weapon and has the following properties:

Avery's Marksmanship. Henry Avery has advantage on attack rolls made with the Flintlock Pistol.
Cursed Reputation. Any creature that sees the Flintlock Pistol is filled with dread. When a creature sees the pistol for the first time, it must succeed on a DC 15 Wisdom saving throw or be frightened for 1 minute. The creature can repeat the saving throw at the end of each of its turns, ending the effect on a success.
Pirate's Tricorn Hat. Henry Avery's distinctive tricorn hat is not just a fashion statement; it grants him advantage on Charisma (Deception) checks made to impersonate other pirates or gain the trust of pirate crews.
Avery's Compass. This magical compass always points towards the nearest hidden treasure or the location of a buried pirate treasure chest. Henry Avery uses it to discover new places to plunder.
Pirate's Leather Armor. A dark leather coat and trousers, this armor provides protection without hindering his mobility. It grants him an Armor Class of 15.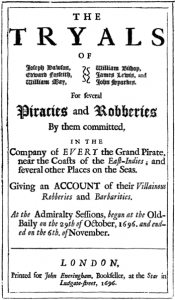 Traits Pirate's Cunning. Henry Avery is a master of deception and tactics. He has advantage on all Wisdom (Insight) checks and Charisma (Deception) checks.
Cursed Legacy. Henry Avery carries with him the curse of his ill-gotten wealth. He is immune to curses and has advantage on saving throws against any magical effect that would control or compel him.
Legendary Sailor. Henry Avery can swim at his full movement speed, breathe underwater, and is proficient with all types of water vehicles.
Pirate Crew. Henry Avery typically commands a crew of loyal pirates. His crew consists of skilled sailors and fighters, with stats similar to bandits but with increased hit points (average 22 hit points) and the ability to climb and swim with ease.
Pirate King's Curse. Anyone who steals from or kills Henry Avery becomes cursed, haunted by misfortune until they atone for their actions or return what was taken. The curse can only be lifted by a powerful curse-removing spell.
Actions by the Captain's Orders. Henry Avery can command his crew to take specific actions during combat or exploration, granting him advantage on group checks or attacks. His crew follows his orders without question.
Treasure Hunter. Henry Avery has an uncanny knack for finding hidden treasures. He has advantage on Intelligence (Investigation) checks made to locate hidden objects or treasure chests.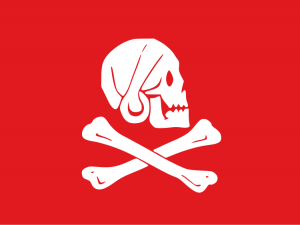 Roleplaying Notes Henry Avery is a legendary pirate captain known for his cunning, charisma, and ruthlessness. He seeks wealth and adventure, driven by a desire to live life to the fullest. He fears nothing more than being forgotten, and this fear pushes him to greater acts of piracy. He dreams of amassing enough treasure to secure his legacy as one of the greatest pirates in history.
In combat, Henry Avery is a formidable adversary, wielding both cutlass and Flintlock Pistol with deadly accuracy. He is known to use hit-and-run tactics, striking swiftly and disappearing into the shadows.
As a DM, you can use Henry Avery as a recurring antagonist or a source of adventure hooks. Players may be tasked with tracking him down, stealing his cursed treasure, or breaking the pirate curse he imposes on others. His reputation and cursed legacy can make for engaging storylines in your campaign.
Currently in the World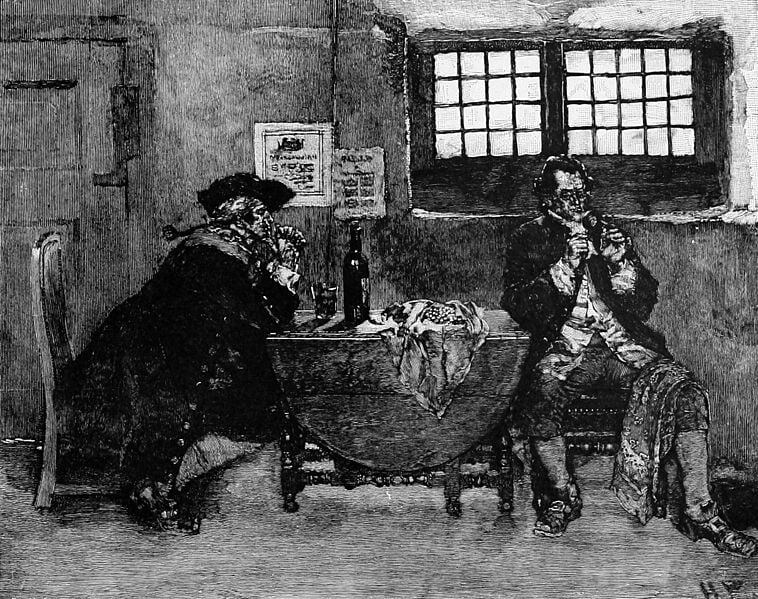 Henry Avery, a striking figure in his early forties, wears a long, tattered coat that billows dramatically in the salty sea breeze. The coat, once a deep crimson, has faded over time to a weathered maroon, bearing witness to countless days under the sun's harsh glare and the relentless onslaught of sea spray. The coat is adorned with gold-trimmed cuffs, remnants of plundered treasures, and serves as a testament to his audacious exploits on the high seas.
Avery's attire is a mismatched assortment of stolen riches and scavenged garments. His shirt, a crisp white linen, is in stark contrast to the rugged life he leads, and it peeks out from beneath his coat. His pants, once a rich shade of navy, are now sun-bleached and salt-stained. They bear the marks of countless climbs up rigging and leaps onto enemy ships.
On his feet, Avery sports well-worn leather boots, the soles expertly repaired by the ship's makeshift cobbler. The boots are the only sign of practicality in his attire, offering both protection and grip on the slippery deck.
Currently, Henry Avery stands at the helm of his commandeered ship, one hand gripping the worn wooden wheel. The other hand rests on the hilt of a cutlass, its gleaming blade a stark contrast to the ruggedness of his clothing. His eyes, a deep and contemplative brown, scan the horizon attentively. He's perpetually on the lookout, a master of both navigation and strategy.
The surroundings are a vast expanse of open sea, with the ship riding the restless waves. The creaking of wooden planks beneath his boots accompanies the rhythmic movements of the ship, a haunting serenade that has become the soundtrack to his life. Seagulls cry out overhead, their presence a reminder of the ever-present cycle of life and death on the ocean.
Avery's mood is a mix of determination and anticipation. The sea represents both opportunity and peril, and he thrives on the unpredictability of it all. His eyes shimmer with a constant hunger for wealth, adventure, and the freedom that only the open ocean can provide. In this moment, he embodies the spirit of a pirate, a man who lives in the present, always ready to seize the next opportunity that emerges on the endless horizon.