ALIEN was the beginning … Hell Has Just Been Relocated!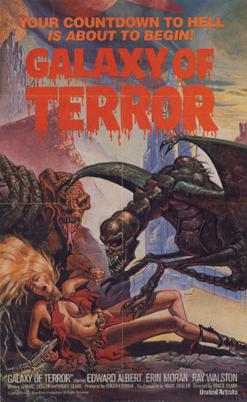 Galaxy of Terror is a 1981 science fictionhorror film produced by Roger Corman through New World Pictures and directed by Bruce D. Clark. It was distributed by United Artists. It stars Edward Albert, Erin Moran, Ray Walston and Taaffe O'Connell.
Critical reception has been predominantly negative. It currently has a 33% "Rotten" rating on film review website Rotten Tomatoes with an average rating of 4.8/10 based on 12 reviews.