A quiet, restful summer in the lazy coastal town of Port Harbor is abruptly about to end.
James Franciscus tries to save hundreds of swimmers in a coastal resort after a Great White Shark starts terrorizing the area.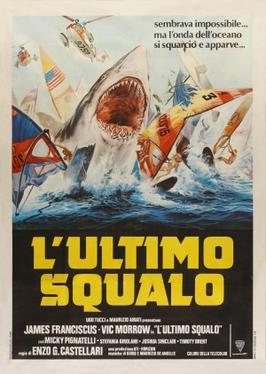 Great White (a.k.a. The Last Shark; Italian: L'ultimo squalo) is a 1981 Italian horror film directed by Enzo G. Castellari, starring James Franciscus and Vic Morrow.
It did well at the box office, grossing over $18 million in its first month in the United States; however, its North American release was later blocked after accusations of plagiarism of Jaws.
Cast