Armored Coat
Medium armor
Armor
Cost
Armor/Shield
Bonus
Maximum
Dexterity Bonus
Armor
Check
Penalty
Arcane Spell Failure Chance
Speed
(30 ft.)
Speed (20 ft.)
Weight.
1
Armored
Coat
50 gp
+4
+3
-2
20%
20 ft.
15 ft.
20 lbs.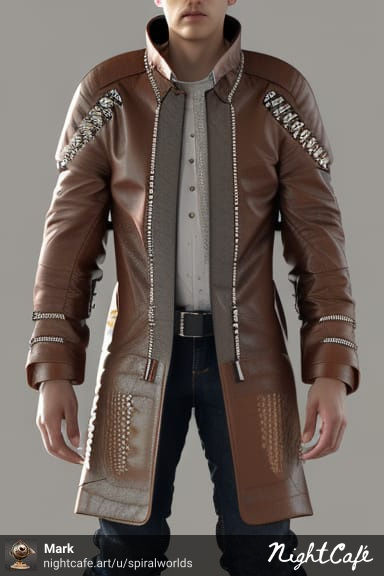 This sturdy leather coat is reinforced with metal plates sewn into the lining.
Benefit: More cumbersome than light armor but less effective than most medium armors, the advantage of an armored coat is that a person can don it or remove it as a move action (there is no "don hastily" option for an armored coat). If worn over other armor, use the better AC bonus and worse value in all other categories; an armored coat has no effect if worn with heavy armor. The only magic effects that apply are those worn on top.
Source: APG