Nightmare on Elms Street (franchise) (1984 – 2010)
One, Two Freddy's coming for you,
Three, Four, better lock your door,
Five, Six, grab your crucifix,
Seven, Eight, gonna stay up late,
Nine, Ten never sleep again. – Nightmare on Elms Street –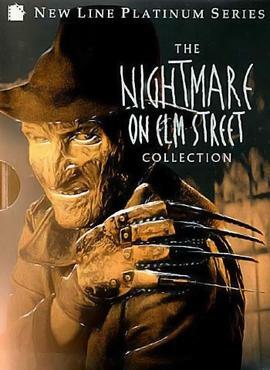 A Nightmare on Elm Street is an American horror franchise that consists of nine slasher films, a television series, novels, and comic books. The franchise began with the film A Nightmare on Elm Street (1984) created by Wes Craven. The franchise revolves around the fictional character Freddy Krueger, a former child killer who after being burned alive by the vengeful parents of his victims, returns from the grave to terrorize and kill the teenage residents of Springwood, Ohio in their dreams.
The original film was written and directed by Craven, who returned to co-script the second sequel, A Nightmare on Elm Street 3: Dream Warriors (1987), and to write and direct New Nightmare(1994). The films collectively grossed over $457 million at the box-office worldwide.
The original film was released in 1984. A series of sequels produced by the independent film company New Line Cinema followed. New Line often attributes the growth of their company to the success of the Nightmare franchise. The film series as a whole has received mixed reviews by critics, but has been a financial success at the box office. When comparing the United States box office grosses of other American horror film series, A Nightmare on Elm Street is the second highest grossing franchise in adjusted US dollars.
In 1988, a television series was produced with Freddy as the host. The pilot episode focused on the night Freddy was burned alive by the angry parents of the children he had killed, though the rest of the series featured episodes with independent plots. Twelve novels, separate from the adaptations of the films, and multiple comic book series were published featuring Freddy Krueger, as well as a crossover film featuring fellow horror icon Jason Voorhees from the Friday the 13th franchise. A remake of the 1984 film was released in 2010, and a second remake is currently being planned.
Films
Film
U.S. release date
Directed by
Screenwriter(s)
Story by
Produced by
A Nightmare on Elm Street
November 9, 1984
Wes Craven
Wes Craven
Robert Shaye
A Nightmare on Elm Street 2: Freddy's Revenge
November 1, 1985
Jack Sholder
David Chaskin
A Nightmare on Elm Street 3: Dream Warriors
February 27, 1987
Chuck Russell
Wes Craven & Bruce Wagner and Chuck Russell & Frank Darabont
Wes Craven & Bruce Wagner
A Nightmare on Elm Street 4: The Dream Master
August 19, 1988
Renny Harlin
Brian Helgeland and Ken and Jim Wheat
William Kotzwinkle and Brian Helgeland
Robert Shaye and Rachel Talalay
A Nightmare on Elm Street 5: The Dream Child
August 11, 1989
Stephen Hopkins
Leslie Bohem
John Skipp & Craig Spector and Leslie Bohem
Robert Shaye and Rupert Harvey
Freddy's Dead: The Final Nightmare
September 13, 1991
Rachel Talalay
Michael De Luca
Rachel Talalay
Robert Shaye and Aron Warner
Wes Craven's New Nightmare
October 14, 1994
Wes Craven
Wes Craven
Marianne Maddalena
Freddy vs. Jason
August 15, 2003
Ronny Yu
Damian Shannon & Mark Swift
Sean S. Cunningham
A Nightmare on Elm Street
April 30, 2010
Samuel Bayer
Wesley Strick and Eric Heisserer
Wesley Strick
Michael Bay, Andrew Form and Brad Fuller