A Monster Science Created – But Could Not Destroy!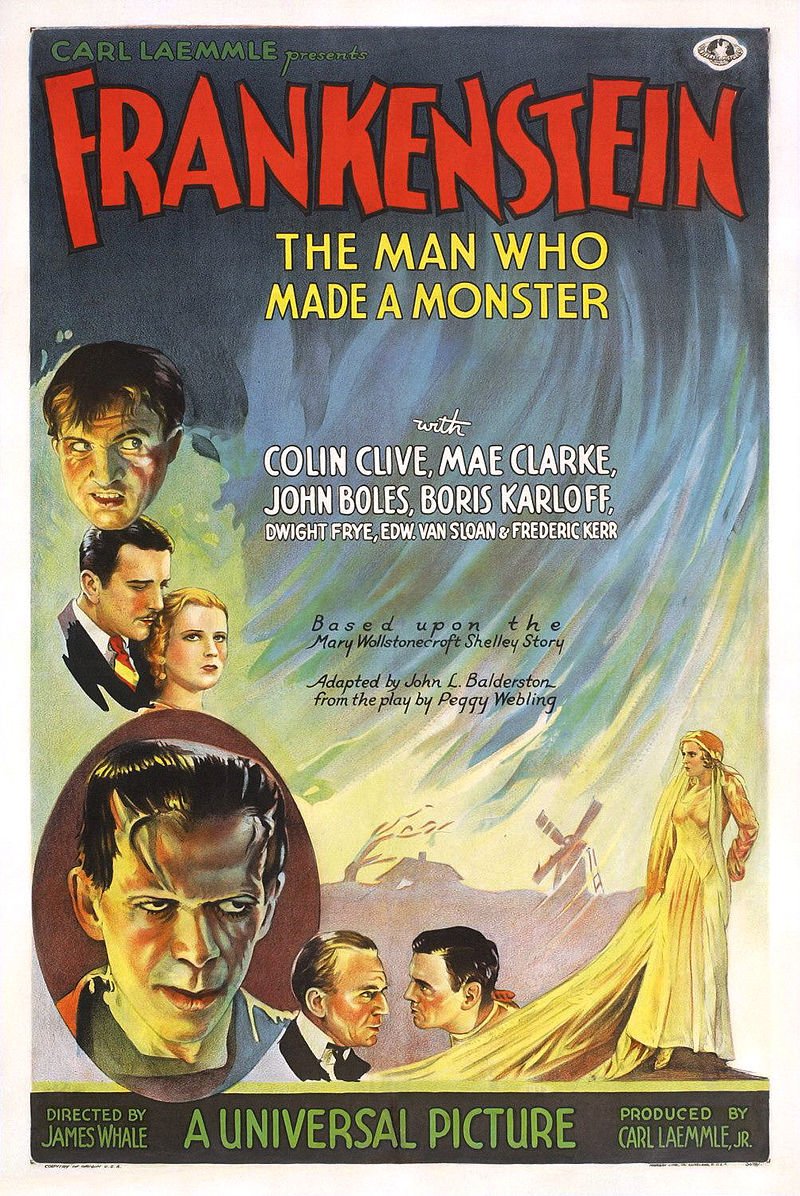 Frankenstein is a 1931 American pre-Code horror monster film from Universal Pictures directed by James Whale and adapted from the play by Peggy Webling (which in turn is based on the novel of the same name by Mary Shelley), about a scientist and his assistant who dig up corpses to build a man animated by electricity, but his assistant accidentally gives the creature an abnormal, murderer's brain. The resultant monster is portrayed by Boris Karloff in the film.
The movie stars Colin Clive, Mae Clarke, John Boles and Karloff, and features Dwight Frye and Edward van Sloan. The Webling play was adapted by John L. Balderstonand the screenplay written by Francis Edward Faragoh and Garrett Fort with uncredited contributions from Robert Florey and John Russell. The make-up artist was Jack Pierce. A hit with both audiences and critics, the film was followed by multiple sequels and has become arguably the most iconic horror film in history.
In 1991, the Library of Congress selected it for preservation in the United States National Film Registry as being "culturally, historically, or aesthetically significant."
Cast