Joshua Norton "Emperor Norton", AKA " "Norton I., Emperor of the United States and Protector of Mexico"."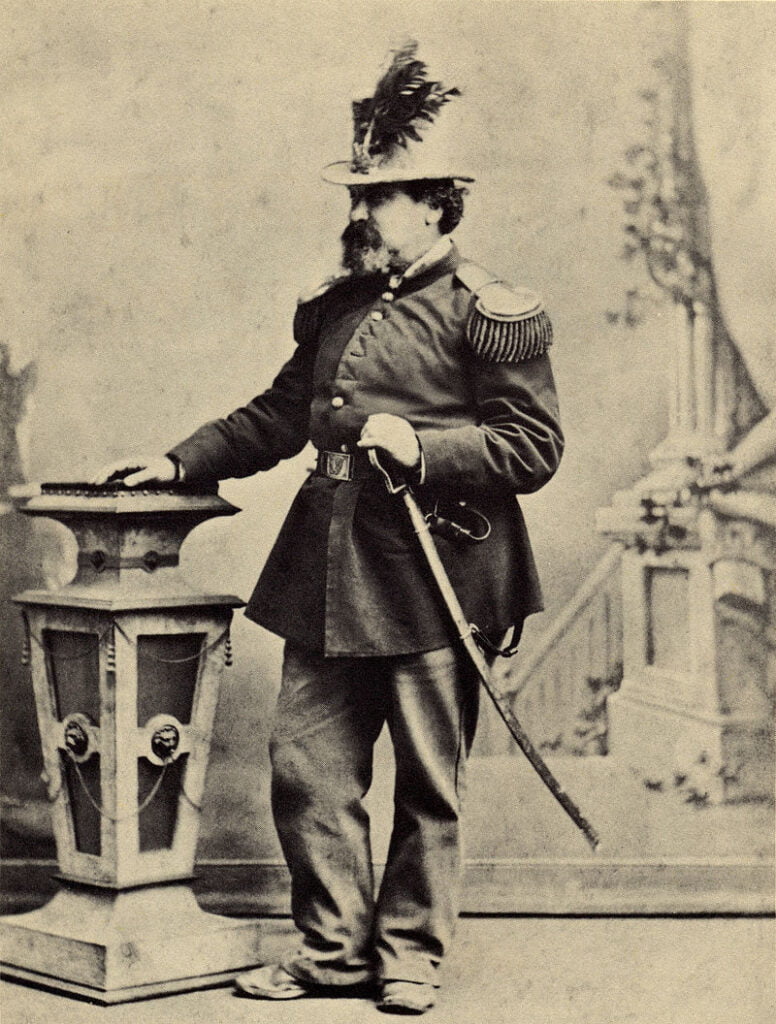 Joshua Abraham Norton, known as Emperor Norton, is a resident of San Francisco, California, who proclaimed himself "Norton I., Emperor of the United States and Protector of Mexico".
Norton was born in England for the first few years after arriving in San Francisco, Norton made a successful living as a commodities trader and real estate speculator becoming one of the city's richest citizens. However, he was financially ruined following a failed bid to corner the market.
Norton did not disappear from the scene completely. But he dramatically "reset" his relationship to the world around him, when he declared himself Emperor of the United States. Norton had no formal political power; nevertheless, he was treated deferentially in San Francisco, and currency issued in his name was honored in the establishments that he frequented. Some considered him insane or eccentric, but citizens of San Francisco celebrated his imperial presence and his proclamations, such as his order that the United States Congress be dissolved by force and his numerous decrees calling for the construction of a bridge and tunnel crossing San Francisco Bay to connect San Francisco with Oakland. Though Norton received many favors from the city, merchants also capitalized on his notoriety by selling souvenirs bearing his name. "San Francisco lived off the Emperor Norton," .