The Colosseum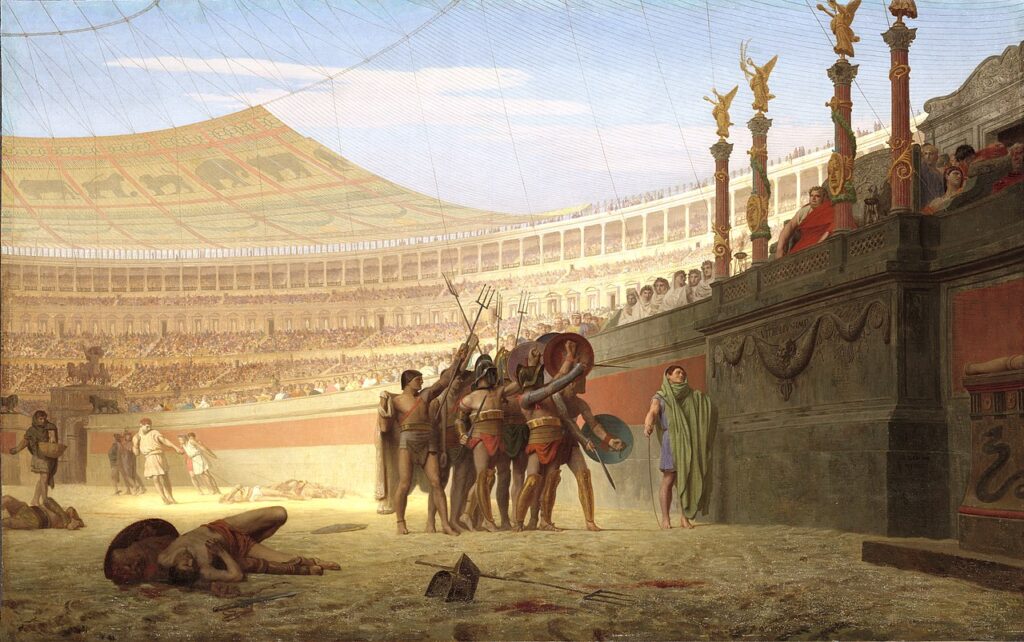 The Colosseum, also known as the Flavian Amphitheatre, is an oval amphitheatre in the centre of the city of Rome.
The Colosseum holds 50,000 to 80,000 spectators, having an average audience of some 65,000; used for gladiatorial contests and public spectacles such as mock sea battles, animal hunts, executions, re-enactments of famous battles, and dramas based on Classical stories.
The shows, were always given by private individuals rather than the state. They had a strong religious element but were also demonstrations of power and family prestige, and were immensely popular with the population.