Munster, Haut-Rhin Imperial City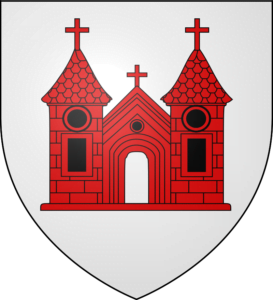 Munster, Haut-Rhin is a thriving and vibrant city that sits in the heart of the Alsace region of France. Located in the foothills of the Vosges Mountains, the city is known for its rich history, beautiful architecture, and delicious cuisine.
Coat of arms/Flag
Status – Settlement, Imperial City
General Alignment –
Settlement size –
Qualities –
Danger +
Demographics
Country –
Government –
Legislature –
Population –
Places of interest –
Current Ruler –
Other Notable residents –
Marketplace
Base Value ; Purchase Limit ; Spellcasting
Minor Items ; Medium Items ; Major Items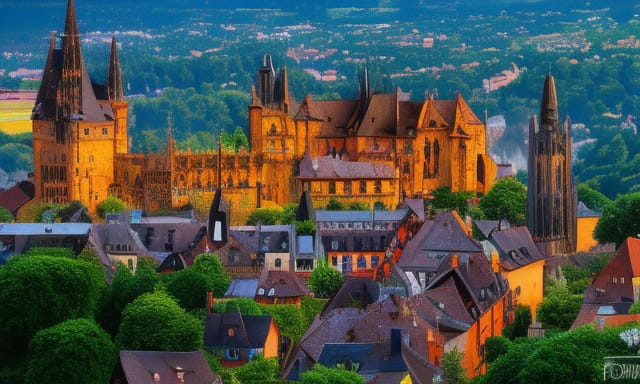 At the center of the city stands the majestic Munster Cathedral, a Gothic masterpiece that was built in the 14th century. The cathedral is home to a number of priceless works of art, including stained glass windows, frescoes, and sculptures, and it is a popular destination for tourists and pilgrims alike.
Surrounding the cathedral is a bustling market square, where vendors sell a variety of goods, including fresh produce, artisanal cheeses, and handmade crafts. The square is also home to a number of cafes and restaurants, which offer a taste of the local Alsatian cuisine.
Munster is also known for its beautiful parks and gardens, which offer a peaceful respite from the hustle and bustle of the city. The Parc de la Pepiniere is a popular spot for picnics and leisurely walks, and it is home to a wide variety of plants and flowers.
Despite its small size, Munster is a thriving cultural hub, with a number of museums, galleries, and theaters that showcase the city's rich history and artistic traditions. It is a place where people of all backgrounds can come together to celebrate the best of what the city has to offer.