(Settlement) County of Wertheim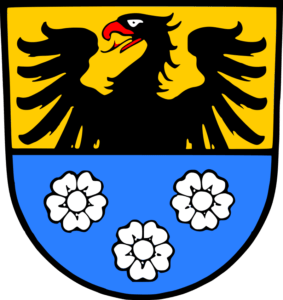 The County of Wertheim is a small, picturesque region located in the heart of Germany. Surrounded by rolling hills and dense forests, the county is home to a number of charming towns and villages.
Coat of arms/Flag
General Alignment –
Settlement size –
Qualities –
Danger +
Demographics
Country –
Government –
Legislature –
Population – 3,670
Places of interest –
Current Ruler –
Other Notable residents –
Marketplace
Base Value ; Purchase Limit ; Spellcasting
Minor Items ; Medium Items ; Major Items
The landscape of the County of Wertheim is dotted with castles, churches, and other ancient buildings, giving it a distinct historical atmosphere. The region is known for its beautiful natural surroundings, with the Tauber River winding its way through the county and providing a picturesque backdrop for outdoor activities such as hiking and fishing.
Despite its small size, the County of Wertheim has a rich history dating back to the Middle Ages. The region has been ruled by a number of different dynasties over the centuries, including the House of Wertheim and the House of Henneberg. Today, the county is ruled by Count Johann II of Wertheim, a wise and just ruler who is well-respected by his subjects.
The people of the County of Wertheim are known for their hardworking and friendly nature. Many of the residents are farmers or craftsmen, and the region is known for its high-quality agricultural products and handcrafted goods. In the towns and villages, one can find a range of traditional German pubs and restaurants, where locals and visitors alike can enjoy hearty meals and local beers.
Overall, it is a peaceful and charming place, with a rich history and a friendly and welcoming community. It is a great place to visit for those who are looking to experience the beauty and culture of medieval Germany.