(Dinosaur) Sinornithosaurus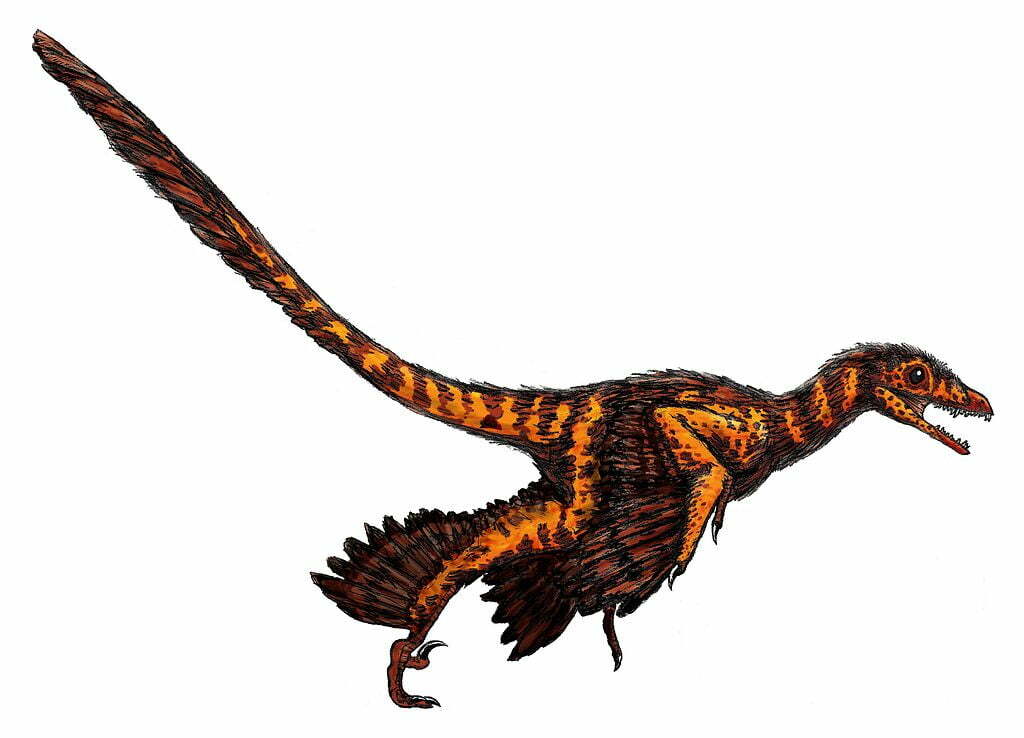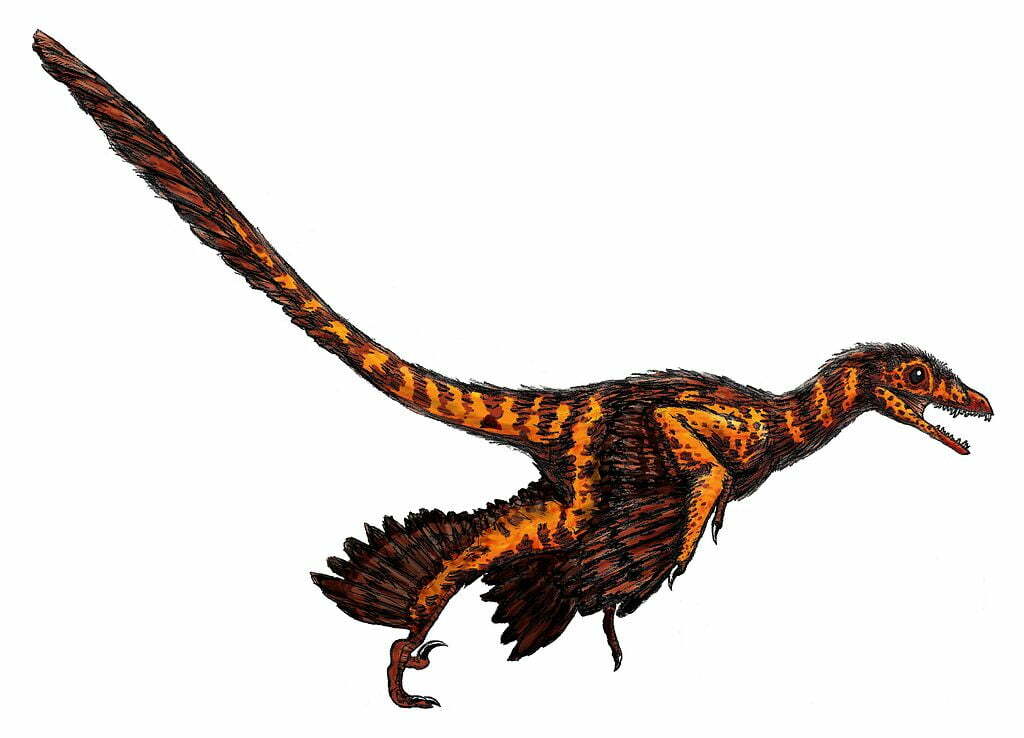 Originally Posted by Serow Darkstar of the Wizards Community forums.
Sinornithosaurus have feathers both covering the entirety of the body and forming the wings. The feathers allow Sinornithosaurus to glide for short distances after leaping from trees.
Sinornithosaurus
Small animal
Hit Dice
1d8-1 (3hp)
Initiative
+5
Speed
30ft. (6 squares)
AC
16 (+5 Dexterity, +1 Size)
Base Attack/Grapple
+0/-6
Attack
Bite -1 (1d4-2)
Full Attack
Bite -1 (1d4-2)
Space/Reach
5ft./5ft.
Special Attacks
—
Special Qualities
—
Saves
Fort +1, Ref +7, Will +0
Abilities
Strength 6, Dexterity 20, Constitution 9, Intelligence 2, Wisdom 11, Charisma 5
Skills
Hide +13, Jump +3, Listen +5, Spot +5, Survival +5
Feats
Track
Environment
Any
Organization
Any
Challenge Rating
1/6
Treasure
None
Alignment
Always Neutral
Advancement
—
Level Adjustment
—
A sinornithosaurus has a +4 racial bonus on Hide, Jump, Listen, Spot, and Survival checks.
Sinornithosaurus as a Familiar
A sinornithosaurus can be chosen as a Wizard's familiar. It functions as a normal familiar as described in the Player's Handbook. A sinornithosaurus grants it's master a +3 bonus on Hide checks.